Partner
LLB, Dip LP, NP
Practice Areas & Specialisms
Stuart is one of the most experienced litigators and family law practitioners in Tayside, regularly acting in high value and complex litigation, with more than 30 years of experience. A member of the Family Law Association, Stuart has been accredited as a Specialist in Family Law by the Law Society of Scotland for more than 15 years and is also recognised as a 'Recommended Lawyer' in the Legal 500.
Stuart has a reputation as a tenacious litigator and often deals with referred work from other legal firms. He appears regularly in the Sheriff Court and often prepares and manages more complex cases in the Court of Session. He is also appointed by the local Court as a Curator ad Litem and Reporting Officer in Adoptions.
Stuart has taught both Family Law and Civil Court Practice and Procedure at the University of Dundee.
Stuart is very client focused and applies himself to ensure clients can understand and manage their cases effectively. As well as his daily client work, Stuart is the firm's senior partner and the firm's general "guru".
Outside of the office, Stuart is married with three grown-up children. He is a dog lover, and spends most of his free time in the hills indulging his passion for all things outdoors, particularly skiing. He is an appalling but enthusiastic squash player.
Stuart is an active team and committee member at Perth Squash Club. Post-covid, he plans to return to his charity fundraising and has already committed to the grueling Cateran Yomp in 2022 to raise funds for the Army Benevolent Fund.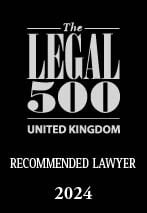 Testimonials
"Thank you for your superb advice, support and guidance through a very difficult time. Your approach and style has been so easy to work with, especially the way you have explained and advised on trickier legal aspects. It is very much appreciated and has helped my child and I get to a much better place today."
"You have been amazing and I know that without your faith and belief in me I would never have been able to do this. It was not about getting a lawyer it was about getting the right lawyer."
"When we found ourselves having to deal with a complex legal issue, the advice and service that we received from Macnabs was first class. We would have no hesitation in recommending Macnabs."
"I would have no hesitation in recommending Macnabs. I found them to be helpful, efficient and effective in all of the legal work that they did for me. Their personable approach also made a very stressful time slightly easier. Thank you!"
"Thank you again for everything and for being so patient. I appreciate that this has probably been a complex and difficult one due to the fact my previous solicitor held a lot of the information. You have probably saved me and my sanity. I just wish I knew about you 21 months ago - you definitely live up to your reputation of being 'a guru'!"
Contact
10 Barossa Place, Perth, PH1 5JX
Phone - 01738 658347
Email - stuarthunter@macnabs-law.co.uk
LinkedIn -